Meet your local Russian-speaking
dentist Dr. Natalya Carmichael.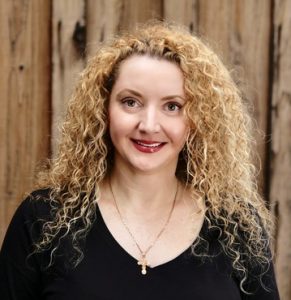 Dr. Carmichael was born in Bishkek, Kyrgyzstan, where she achieved her first Doctorate of Dentistry at Kyrgyz State Medical Academy, where she graduated with honors. She moved to California and completed her studies at Loma Linda University School of Dentistry where she earned her DDS degree in 2007. She earned her dual doctorate while maintaining honors throughout her education.
Dr. Carmichael is extremely disciplined an detail oriented. While practicing dentistry in California for the past ten years she has constantly demonstrated her knowledge and skill set in her field. She constantly advances her training through continued education in the latest care options to better serve her patients.
Dr. Natalya Carmichael is committed to offering patients the best dental care focused on quality, service, comfort, and education. Personal care each and every time. We take great pride in providing the dental health services our patients deserve. Dr. Carmichael always provides comprehensive treatment to achieve your optimal dental health. Our practice has served Rancho Penasquitos and surrounding areas for over 40 years and with Dr. Carmichael, we will continue the tradition of taking care of our community and our neighbors. Whether you're looking for a new dentist, in need of a check-up, or need emergency dental care, we are here to help. We look forward to building trust with our patients and demonstrate how we can make every visit a comfortable and pleasant one.
Dr. Carmichael is a Russian speaking dentist whose office is located in Rancho Penasquitos area:
9728 Carmel Mountain Rd. Suite B,
San Diego, CA 92129
If you have any questions, please call (858) 484-2560 or email ncarmichaeldds@gmail.com.
For more information, please, go to ncarmichaeldds.com