Fotex – Online Marketing, Web Development,
Graphic Design and Printing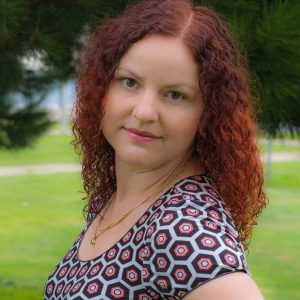 Olga Korchyga – the owner of Fotex
Local San Diego Web Developer and Graphic Designer
Fotex is a San Diego website design firm specializing in the design and development of WordPress and custom websites, graphic design and printing of marketing materials.
Top-Notch Websites with Soul
Our websites are designed with the following primary objectives in mind: Look Beautiful, Client Generating, Easily Found (on Google) and have a Soul!
Online Marketing Plans
When you sign up for one of our online marketing plans we design your website for Free. Our websites are customized to reflect your business and built with SEO in mind.
Printing services
Whichever business you own or any projects you are working on, you do need printed materials. We are here to help to create and print your flyers, booklets, postcards, fridge magnets, gift certificates, greeting cards, invitations and much more.
Philosophy We Strive For
Fotex offers top notch solutions for every aspect of your company's operations.  We provide expert website design and development, social media management, custom software development, customized data backup services, search engine optimization and improved online visibility and printing of marketing materials. We will help you leverage the power of social media for greater brand exposure, more traffic, and more revenue-generating conversions, among many other benefits.
Our office is located at:
2645 Financial Ct. Ste i, San Diego, CA
If you have any questions, please call (858) 228-7697.
For our printing services visit: https://fotexprint.com/
For our social media and web development services visit: https://fotexlabs.com/